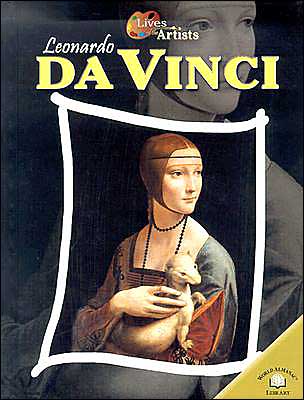 Lives of the Artists: Leonardo da Vinci, by Antony Mason
This provides a good, brief overview of Leonardo's life and works, and it features some nice big reproductions of his paintings and sketches - a lot of books similar to this one don't.                                         

Yesterday's Paper: Collecting Ephemera in Australia, by Vivienne O'Neill
I found this to be a fascinating book. I love to look at my grandmother's fifty-year-old women's magazines. When I'm browsing through them I often find the advertisements to be just as (if not more) interesting than the articles themselves! So, as you may well imagine, I very much enjoyed looking through this book.
Yesterday's Paper is an enjoyable read, full of nostalgic little bits and pieces, from paper dolls to greeting cards.
Romanticism, by David Blayney Brown

This gives a detailed, comprehensive look at Romanticism. The author also shows us how artists who one wouldn't normally consider to be romanticists (such as Goya and Ingres) in fact influenced (and were influenced by) Romanticism as a movement.