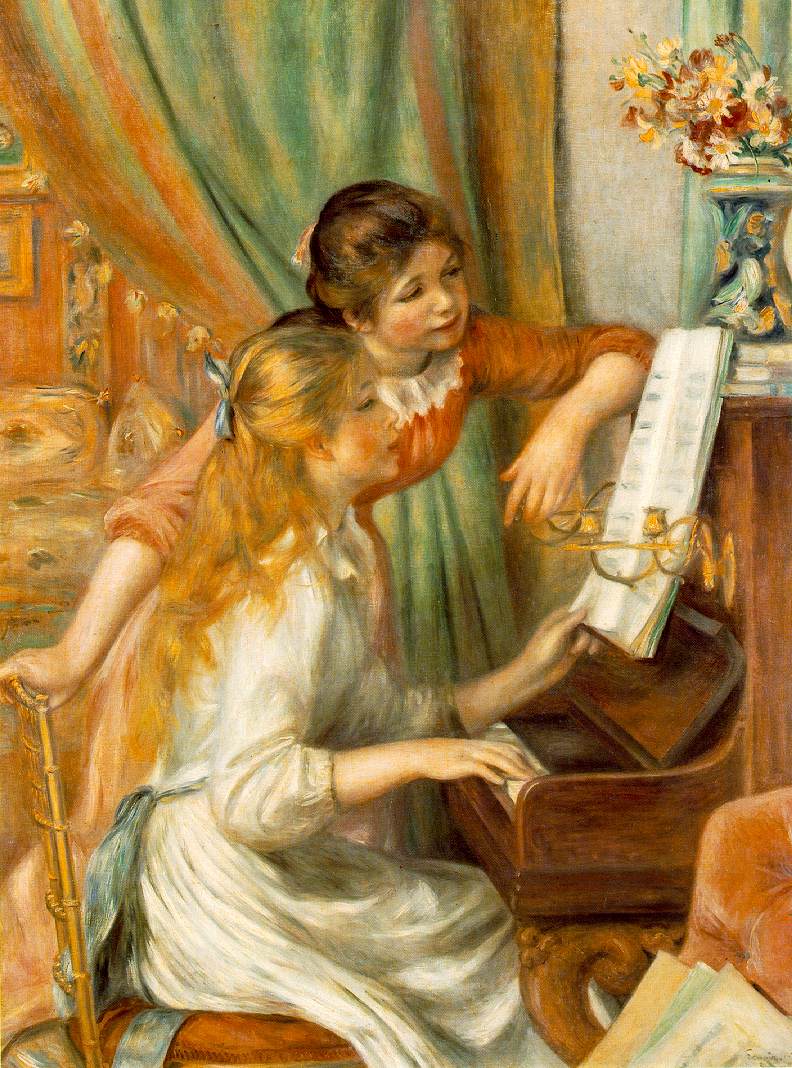 Young Girls at the Piano, by Renoir

This is perhaps one of Renoir's best known paintings, and it's not hard to see why. There's something so sweet and eternally appealing in this picture of two girls, with their long hair and lovely dresses.

I love those dresses! The lace, the bows, the three-quarter length sleeves - so simple but so beautiful.