Well, some of the cast anyway.
*Romola Garai (Daniel Deronda, Amazing Grace) will play Emma Woodhouse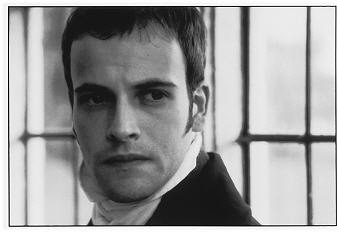 *Jonny Lee Miller (Edmund Bertram in Mansfield Park 1999)  will play Mr. Knightley
*Sir Michael Gambon (way too many movies to list here) has been cast as Mr. Woodhouse, Emma's father.
My thoughts: Romola Garai - yes, yes, YES! A perfect casting choice! I think she'll be absolutely wonderful as Emma, and I'm sure Michael Gambon will be lovely as Mr. Woodhouse; but I am DECIDEDLY UNDERWHELMED with Jonny Lee Miller as Mr. Knightley. I am really extremely disappointed. :-((((
So, what do you all think???
Romola Garai, Jonny Lee Miller, and Michael Gambon in Cast of Emma 2009 | AustenBlog
Romola Garai to play Emma in BBC's latest Jane Austen adaptation | Telegraph.co.uk
Current Mood:

Disappointed